How many steps for step ladder are suitable for domestic use? What do you know?
Some people will say that the four-step family is better. Now there are three steps, four -step ladder, and five-step ladder on the market. According to your needs, choose a high -level ladder. The height of the third -level ladder is about 70 cm. When stepping on the highest level, it is usually not enough to reach the roof. It is only suitable for general operations such as the top of the cabinet and rubbing the glass: the height of the fourth -order ladder is about about the meter. Fingers can be enough to reach the top position, suitable for operations such as hanging curtains such as hanging curtains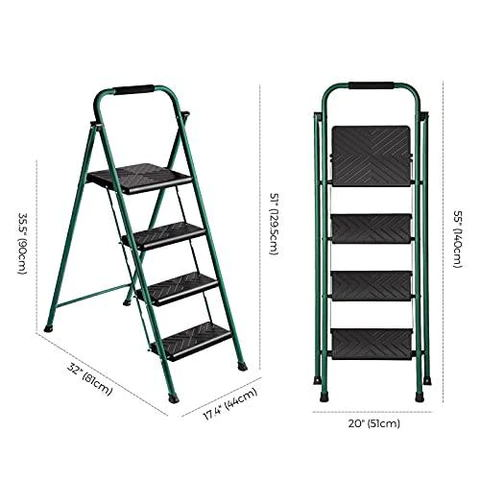 Others will say that the three-step ladder for household use is enough. If it's a herringbone ladder, four step ladder is OK. It is recommended to buy folding ladders, which are civil engineering supplies to assist the staff to go up and down on the construction site. The folding ladder is opened when in use and folded up after use to facilitate transfer. Folding ladders are required to be solid and firm in workmanship. It is recommended to buy more expensive ones. They will also be firm if they are of good quality, which is not easy to cause problems.