How do families grow lemon? Teach you 2 tricks, the fruit is tired, the tree shape is beautiful and lush
In the balcony to choose flowers recommended friends, we can actually choose to plant some other plants to make the balcony space more substantial. I think planting some lemons in potted plants is a good choice. Interested friends will follow us down.
Many people do not expect, in the flowerpot can also grow fruit. Yes, lemon is a very suitable fruit to grow in a pot, and in the pot growth is very strong, in the harvest period can also have a better harvest.
If you want to try growing some fruit at home, choose lemon. Lemon is not only very eye-catching at flowering stage, the appearance of flowers is very high, the degree of difficulty in planting is low, suitable for novice friends to refer to.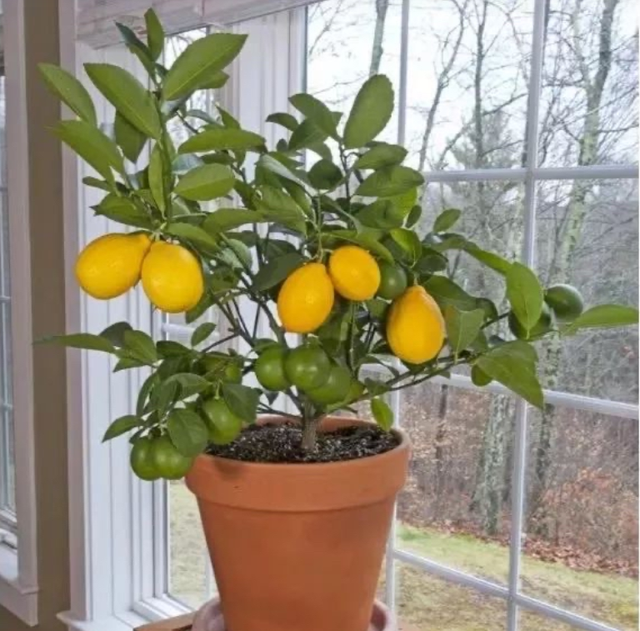 The first step in growing lemons is to choose the right variety. The lemon varieties chosen by friends in the north and south are often different, but we can choose some varieties that can be grown in most parts of the country.
For example, perfume lemon and our common lime, these varieties not only have a strong temperature adaptability, but also they are easy to survive, very easy to raise, suitable for the public to grow.
Lemon is rich in nutrients and vitamins, and sour sweet and sour taste makes it have a large audience and capture the hearts of a large group of people.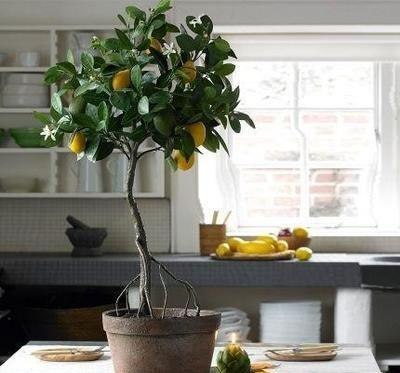 Its hanging period is generally in September to December of each year, just can fill the vacancy on our balcony, even in winter, our balcony will not appear desolate, can also show a vibrant side.
In addition, lemon seedlings generally have a strong cold resistance, and friends in the north are also very suitable for growing it. Even if the temperature below 0 degrees, it can grow as usual, but if the temperature is already below zero dozens of degrees, then we should remember to put the flowerpot on the balcony back indoors.
Potted lemon pulp juice is rich in water, and the aroma is refreshing. After the fruit ripens, we take it off directly and wash and slice it and eat it. Not only fresh and healthy, but also absolutely green and pollution-free, directly sliced to soak water, we can eat the freshest lemonade, nutrition and taste are excellent.
Overall, the difficulty of growing potted fruits is much lower than that of potted flowers. Lemon is one of the best varieties of fruit, so it is definitely suitable for novice friends. Even if you don't have any planting experience and develop the relevant knowledge, you can easily control it.
In addition to having a very good cold resistance, its ability to resist dampness and heat is also particularly strong, living in Guangxi and Hainan areas of friends can rest assured of planting.
Even if the summer temperature is high and the humidity in the surrounding area is higher, there is no need to worry about the negative impact on its growth. On the contrary, lemons can constantly and steadily carry out photosynthesis with the help of calories!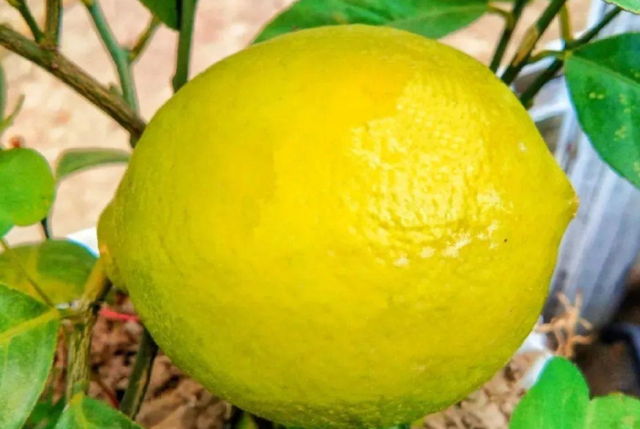 Lemons like us very much when we grow them, remember to put lemon potted plants at home, where the light is strong, and it is not afraid and does not resist direct sunlight. Even in summer, we do not need to cover the sun specially for it, which greatly reduces the difficulty of our maintenance and provides a great convenience for our maintenance.
Generally speaking, lemons only need to be placed in the open air, and normal watering and fertilizing can grow normally, but if you are using a smaller flowerpot, then you need to shade it in summer.
In the smaller diameter flowerpot, the interval between the plant and the fruit is narrower, and the heating area is also more concentrated. So it is also very important to do a good job of heat dissipation when it is high in summer half a year, and we can move it to a cool and breathable environment during the hottest period of time.