Do you know how many steps are suitable for household ladders?
Household ladder generally buy 1.5 m height folding ladder is easy to use, generally designed into a four-step ladder, the basic can meet the daily take-and-load items and other operations. Material Market is mostly aluminum ladders, there are stainless steel, but the cost is higher.
Commercial housing, it is necessary to save space for the purpose, you can go to those hardware factory or metal products plant to see the aluminum ladder, there can be folded is not space. Basically more than one meter high enough, plus the height of people have more than three meters high.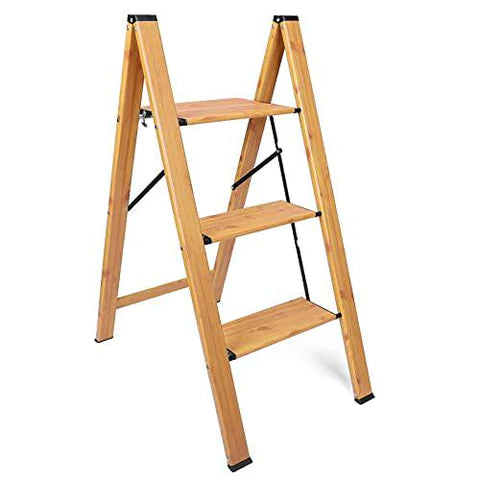 Look at the ladder material, there are wooden ladders, bamboo ladders, aluminum alloy ladders, stainless steel ladders, etc. The materials of these ladders are different. Wooden ladders and bamboo ladders used to be commonly used before. Nowadays, stainless steel ladders and aluminum alloy ladders are generally used. The wooden and bamboo ladders are natural. Such a ladder is more environmentally friendly, but it needs to be carefully maintained. If the maintenance method is wrong, the service life of the home ladder may be shortened.