This "mysterious" orchid is elegant, stylish, high-grade, and can be maintained by novices
Many people who like orchids will put several pots or even more of orchids at home, but they find that the final effect is very general. In fact, if you want to decorate your home with orchids, you don't need to plant too much.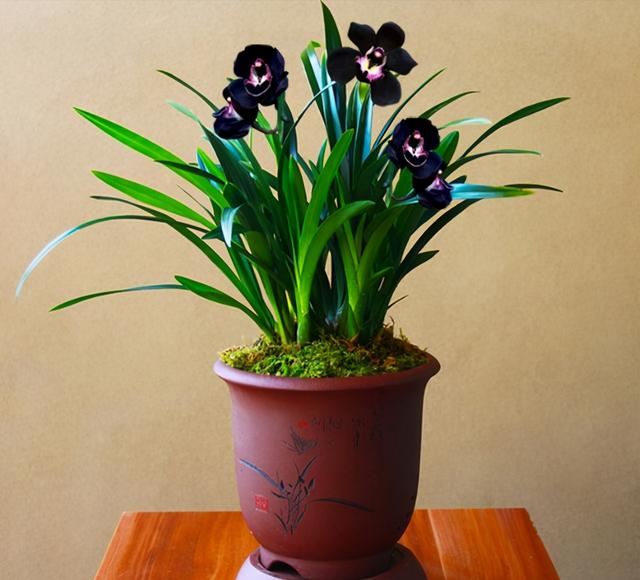 Instead of planting more orchids, we might as well plant a more distinctive orchid, so that our home environment can become more stylish.
For example, today's introduction of this very mysterious orchid variety, its appearance is absolutely unprecedented for friends, and it has an elegant flower posture, looks very stylish, but also very high-grade. Then let's unveil this kind of orchid for everyone! It is called Black Snow orchid.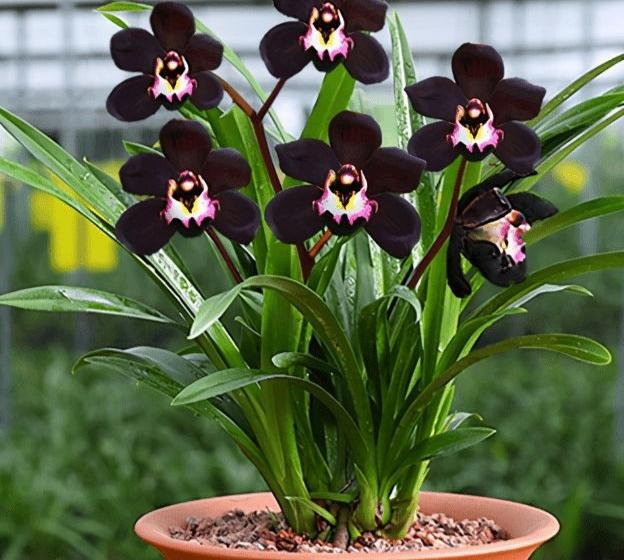 Just listen to this name, friends may also feel very strange. In fact, this kind of orchid is indeed a relatively small type. Some people think its color is not good-looking, while others think its color is very high-grade.
Because its flower color is black, in the eyes of others, only the pink of its flower core is a normal flower color, so it is still controversial. But I think this kind of orchid is more beautiful, because its color is unique.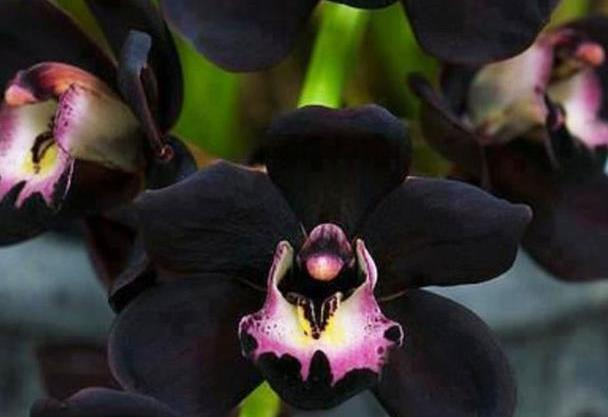 Moreover, the black color is also very personalized. Planting this kind of orchid at home is much better than planting other orchids. Such a unique orchid variety is very attractive. I believe that relatives or friends at home will be attracted by this unique orchid when they visit.
This will not only add topics to our communication, but also narrow the relationship between relatives and friends. It is a dwarf orchid, which will not take up too much space when planted. Although its plants are small, its flowering number is very huge.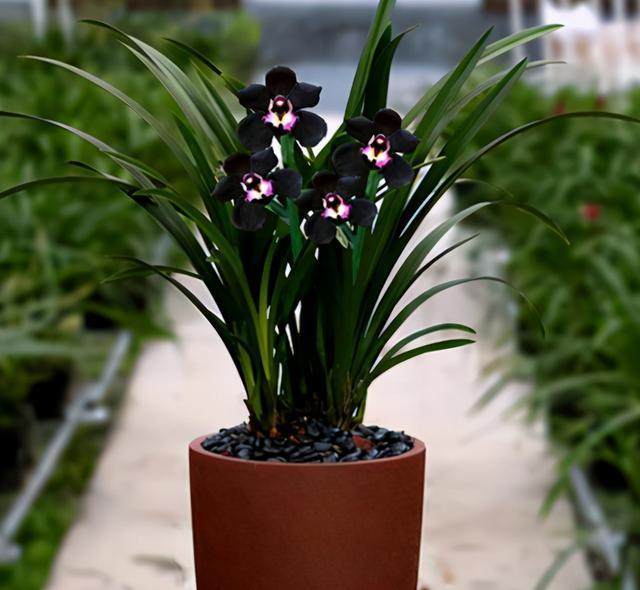 A flower stalk can produce five flowers. In dwarf orchids, such a flower quantity is very considerable. The flowering period of Kuroyuki hime begins at the end of winter every year and can last until about March to April next year.
Generally speaking, the flowering period is relatively long. Not to mention that it has a very unique flower color when it blooms, its leaves are very ornamental. Kuroyuki hime's leaves can show dark green color throughout the year, and the surface has a strong gloss.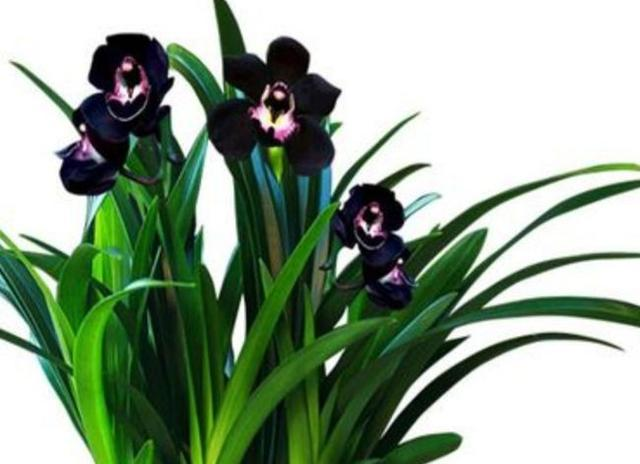 It is very valuable to appreciate its leaves. Besides, the fragrance of this orchid is also very good. When it blooms, the fragrance comes to your face, and its intensity is no less than that of perfume. Kuroyuki hime's management is also very simple. There is not much requirement for water and fertilizer.
If we take care of it once in a while, it can grow well, and there is no pressure for newcomers to plant it. Friends who like orchids might as well start with this kind of orchid.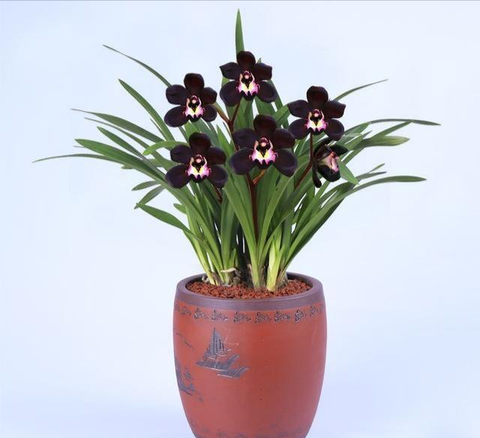 Now is the best time to plant Kuroyuki hime orchids. It may not be the most perfect orchid variety, but it is definitely the most personalized one. The black flowers are full of mystery. And the amount of flowers is huge, and the ornamental is excellent. It's a pity to miss such orchids.