There are so many benefits to using carpet (mat, rug), don't hesitate
Every time I want to lay a carpet, I always get cold feet for fear that I don't know how to care, maintain and clean it. Actually, there is no need to worry about these problems. On the one hand, carpet care, maintenance and cleaning are really not as complicated as imagined; On the other hand, you can find a professional carpet maintenance company to help. Don't neglect the many benefits of using carpet, as follows:
Non-toxic and environmentally friendly
Carpet is mainly made of wool and chemical fiber, among which wool is a renewable resource, low-carbon and environmentally friendly, and will not pollute the environment.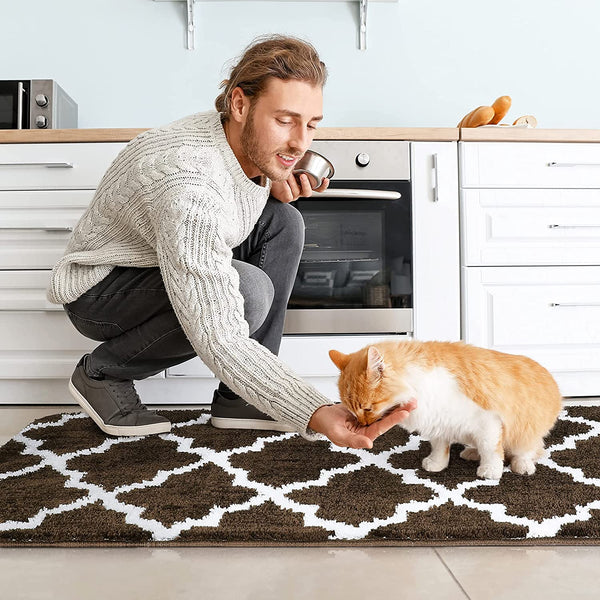 Energy saving
Carpets are mostly made up of various fibers with good thermal insulation. Laying carpets in a large area can reduce the energy loss of indoor ground. Data show that after laying carpets in air-conditioned rooms, the electricity bill can be saved by 30% a year.
Safety
Carpet is a kind of soft paving material, which is different from hard ground paving materials such as marble, ceramic tile and floor, and it is not easy to slip. If there are children and the elderly at home, it should be pushed strongly.
Step 4 be comfortable
When walking on hard ground, the sole of the foot touches the ground and the reaction force of the ground, and it is easy to feel uncomfortable when walking on it for a long time. After laying the carpet, because of its plump, thick and soft characteristics, walking on the carpet will have better resilience, which is comfortable and relaxing.
There are so many benefits to using carpet, so why hesitate? Cant wait?  Let's move immediately.