Sealer safety operation procedures
1.0 Purpose
In order to standardize the company's safety production management, reduce the occurrence of production safety accidents, and continue to implement the safety production policy of "safety first, prevention first", the safety operation procedures of the sealing machine are specially formulated.
2.0 Content
2.1 Operation steps and requirements
2.1.1 Turn on the beginning of the power supply, adjust the temperature rotation to the appropriate position for preheating, let the machine run once, and see that the machine can be used normally.
2.1.2 After about 2 minutes of boot, put the opening of the plastic bag and shrink film into the sealing place of the sealing machine.
2.1.3 Step on the sealing machine pedal with your foot, so that the sealing place overlaps and immediately pull the plastic bag or shrink film apart, that is, the sealing is completed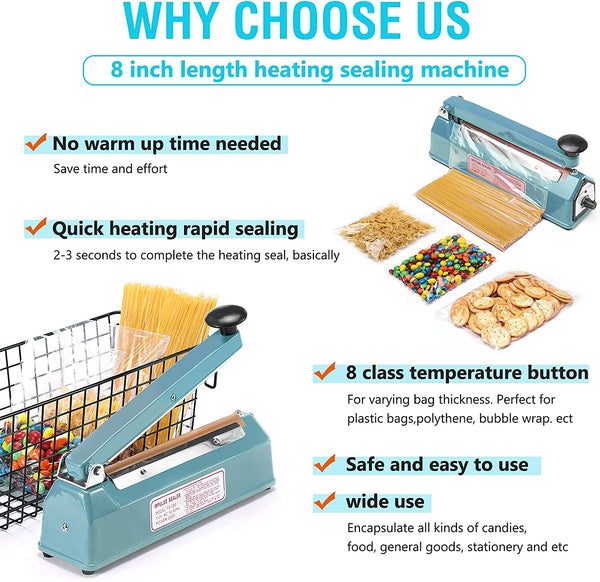 2.2 Precautions
2.2.1 After sealing, you cannot touch the heating wire at the opening immediately.
2.2.2 Adjust the temperature switch of the machine to the appropriate position.
2.2.3 If an abnormality is found during the operation process, it shall be shut down and checked immediately, and reported to the relevant personnel for handling.
2.2.4 Equipment maintenance personnel regularly inspect and maintain the "necessary power failure taglet lock machine" of equipment inspection and maintenance, and make a record.