How to water the soilless cultivation of vegetables It is different from soil planting in gardening, and a small amount is the focus many times
Vegetable soilless cultivation, this model is more and more. Many farmers try to grow melon and fruit vegetables from substrate cultivation. We give up the soil and use matrix to grow vegetables, mainly in order to save labor, save water and fertilizer, and increase production. Some farmers say that substrate cultivation has to be watered many times a day, fertilizing many times a day, and spending water and fertilizer. Isn't that the opposite of what we originally thought?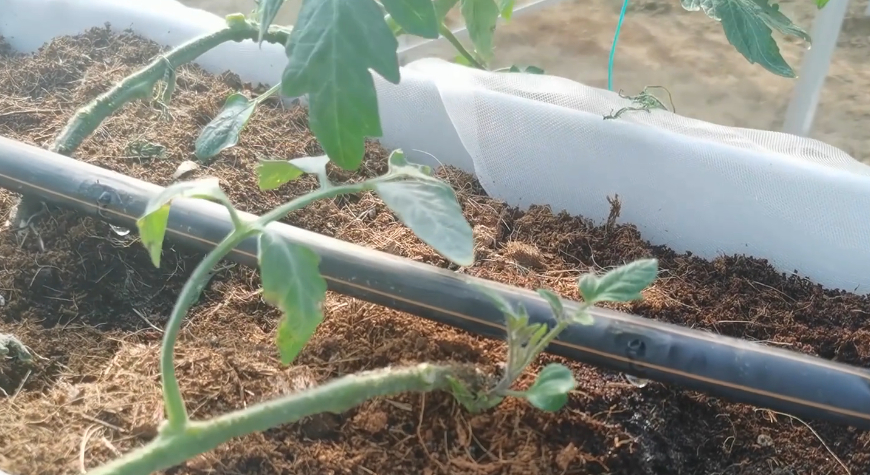 Compared with soil planting, watering is also different. After planting vegetables in the soil, it may not take a week to water for the second time, because the soil has a good water retention and a large amount of water at a time. Cultivated melon and fruit vegetables, using matrix instead of soil, mainly matrix has good air permeability, such as earthworm dung, cow dung, rice husk, bacteria rod and so on, these are very good as cultivation substrate. On the other hand, water retention will be close to water retention, and continuous watering is needed to maintain the humidity of the matrix.
When substrate cultivation, the use of different substrate water retention is also different, with sand and earthworm dung planting, watering times must be different. Some substrate planting water three or four times a day, some to water more than a dozen times a day, watering with fertilizer, these are the normal frequency, the physical properties of each kind of matrix are different.
Many farmers hear that so many times a day to water, dare not use soilless cultivation, water and labor. In fact, the number of watering times, not necessarily more water. In soilless cultivation, although the number of watering times is large, but each watering time is very short, generally for a minute or two, the matrix can be fully wet, and the utilization rate of water and fertilizer is high. When the soil is planted, each time the water is watered for a long time, and after excessive watering, the water will spill around and waste a lot.
Every time you water, you have to look at the substrate humidity first. The suitable humidity for vegetable growth is 60% ≤ 80%. The water holding capacity can be measured by instrument. When it is less than 60%, it will be watered. Experienced farmers can also rely on feeling, holding the matrix without water dripping out, this situation should also be watered. Planting bags or grooves have drainage holes, when the matrix is all wet, there is water seepage, which means watering.
In addition, now there are automatic watering and fertilizing equipment in the greenhouse, even without the expensive fertilizer application machine, through their own installation, can also achieve automatic watering and fertilizing. Set up a few times a day to water, the use of more simple and convenient. Although watering many times a day, it can also achieve the purpose of saving time and labor.
Vegetables need a fixed amount of water and fertilizer to grow, sometimes a lot of water is watered, but much more wasted. When the vegetables are watered, we often say that they should be watered frequently. Only when the substrate is cultivated, can it fully conform to this principle, and can also save water and labor. Therefore, whether watering or fertilizing, it is carried out around saving labor and money, which is the same as the ultimate goal of soilless cultivation.