Do you know the benefits of non-woven planting bags?
Non-woven cloth tree planting bag is also a relatively new product, because of many advantages and benefits, so it is especially favored by the majority of seedling farmers!
First of all, to popularize the knowledge of non-woven fabric, non-woven fabric has a lot of characteristics, air permeability, flexibility, easy to decompose, non-toxic and harmless, cheap and environmentally friendly, the market is also highly concerned.
It is one of the new environmental protection materials, its combination with tree planting bags gives the market more confidence to buy and use, the following is about its advantages.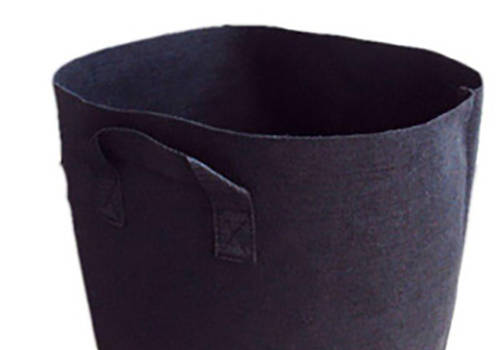 In fact, there is no need to worry about the transplantation of vegetation, there are no accidents can be transplanting all the year round. In the non-woven cloth tree planting bag growth, the whole part of plant growth is in the tree planting bag, so most of it will not be affected by external factors and deformation, long-term growth of the plant protection can also be done in place.
Branch tree bag also said: the United States planting bag, planting bag, is the latest new container cultivation technology, imported soil and water protection vegetation, special synthetic fiber non-woven cloth manufacturing, cloth making formula is reasonable, strong tensile force. Using planting bag to cultivate all kinds of seedling products, low cost, high benefit, sturdy and durable, strong permeability, saving water source, moisturizing fertilizer, good heat preservation, making the tree grow green; not affected by seasonal climate (especially for drought, less rain and desert planting in the north, the survival rate is higher and the effect is more obvious than in the usual environment); to ensure the transplantation rate, the survival rate is high, can achieve the expected growth trend of seedling raising!
One is suitable all year round. Because 90% of the roots of plants grow in tree planting bags for a long time, they will not be affected by the outside world at all, so they are suitable for transplantation in different seasons. The success rate and quality of transplantation were improved.
Reduce the cost of cultivation, compared with ordinary planting containers, non-woven planting bags can save a lot of costs for seedling farmers, such as potted soil and fertilizer. And the later transplantation and maintenance is also very easy, there are no special circumstances, a person can complete the operation.