The automatic sealing machine seals out unevenly, what is the reason for the old wrinkles?
1.your bag is relatively thin, this bag is more difficult to seal, generally continuous sealing ordinary thick bag has no problem. The thinner the bag is more difficult to seal, you can try to adjust the distance between the upper and lower copper blocks and the embossing wheel pressure, and replace the rubber office. It is best to change the special sealing machine for thin bags if conditions permit. He improved on the sealer and it worked well.
2.the continuous sealing machine sealing uneven first check whether the embossing wheel is too tight, 2 check whether the rubber wheel is worn, uneven, 3 check whether the gap between the heating copper block is foreign, and whether the copper block is not parallel, the sealing belt prevails, up and down, inside and outside have to be adjusted parallel to ensure that the plastic bag passes smoothly, the heat is consistent.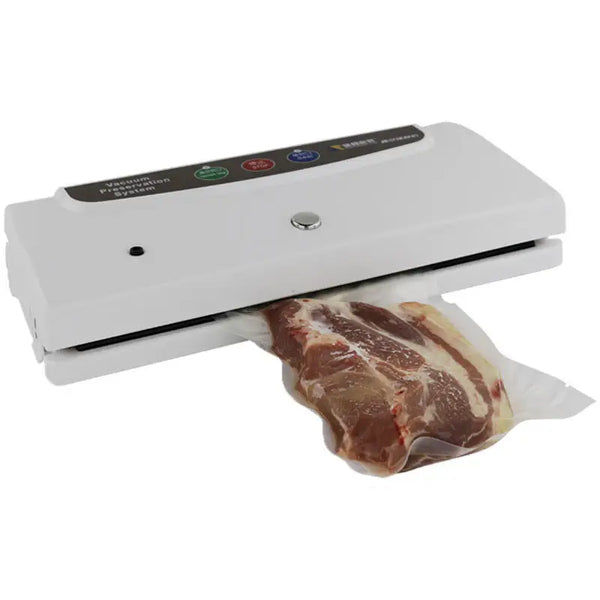 Automatic film sealing machine operating procedures:
1.turn on the power and press the start switch, the indicator light is on, adjust the speed control knob, the transmission parts are running synchronously.
Fine-tune the printing wheel knob, which is the printing wheel rotation, adjust to the appropriate pressure and then fix the limit screw.
3.turn on the heating switch, the green light of the electronic temperature controller is on, adjust the temperature controller to the required temperature according to the material and thickness of the bag, the heating block begins to preheat, and the low-speed operation should be started at the same time.
Depending on the material and thickness of the sealed plastic bag, determine whether it is necessary to open the fan to cool.
5.the sealing of the bag should be placed flat, the bag mouth is flat adjustment position (feed mouth) into the place, when the sealing is bitten by the sealing belt to make the bag automatically travel forward, at this time do not arbitrarily push or block, otherwise it will cause the sealing wrinkle or failure.
When the stolen goods are found to be adhered to the sealing tape and the heating block, they should be removed by shutdown, and should not be directly removed by hand when the temperature is too high.